Earlier this week Singapore Airlines announced the welcome news that the first of 12 Airbus A380s in its fleet will be returning to passenger service this year, with daily service to and from London commencing on 18th November.
For those already booked on the former Boeing 777-300ER services, which operate as SQ322 to London and SQ317 back to Singapore, it means the latest cabin products to look forward to, including new Suites for those lucky enough to have previously secured spots in First Class.
A380 Regional flights
With SIA's A380s having been out of service for almost 20 months, the airline also announced that it would be operating some shorter flights with the superjumbos.
"Prior to the A380's return to London, SIA will deploy the aircraft on an ad hoc basis on short-haul services for operational requirements."

Singapore Airlines spokesperson
Though the airline didn't say as much, these services are likely designed to allow pilots and cabin crew to get back up to speed on the aircraft, so that a sufficient number of them are 'good to go' once the daily London flights begin.
Reintroducing the A380 on shorter routes initially should also allow the airline's engineers to iron out any teething issues that may have cropped up during the aircraft's lengthy storage period.
Kuala Lumpur
Singapore Airlines has now added daily A380 flights between Changi and Kuala Lumpur from 4th November 2021, two weeks prior to the London relaunch.
Services will continue for one month, with the final flight programmed for 3rd December 2021, by which time all the airline's A380 crews will presumably be signed off to operate on the jets once again.
That means there will be A380 passenger flights to both London and Kuala Lumpur operating on the same days, during a two-week overlap period (18 Nov – 3 Dec).
Singapore
Kuala Lumpur
A380 Flights
4th November 2021
to 3rd December 2021
Days
M
T
W
T
F
S
S
SQ106
A380
SIN
08:30
KUL
09:30
SQ126
A380
SIN
18:25
KUL
19:30
Kuala Lumpur
Singapore
A380 Flights
4th November 2021
to 3rd December 2021
Days
M
T
W
T
F
S
S
SQ105
A380
KUL
11:00
SIN
12:10
SQ125
A380
KUL
21:00
SIN
22:00
Most of our readers based in Singapore unfortunately won't be able to take advantage of these short A380 flights, due to the border restrictions and quarantine requirements for travel to and from Malaysia, assuming there are no relaxations in the coming weeks.
British Airways recently announced it is restarting long-haul A380 services, with the airline also scheduling a series of shorter London – Madrid and London – Frankfurt flights for crew training purposes, though neither of these routes is as short as Singapore – Kuala Lumpur!
Before COVID-19, SIA's shortest regular A380 flight was a 4-hour service between Changi and Hong Kong (see our Suites review from that very flight).
World's shortest A380 flights
These will be the shortest Airbus A380 passenger flights in the world, with a gate-to-gate scheduled duration of only one hour.
Actual airborne time on the Singapore – Kuala Lumpur flights is usually just 35 to 45 minutes, hardly time for a quick drinks service in Economy Class and a sandwich to be served in Business Class.
Fun fact: It takes longer to clean the A380 cabin than the flight time between Singapore and KL!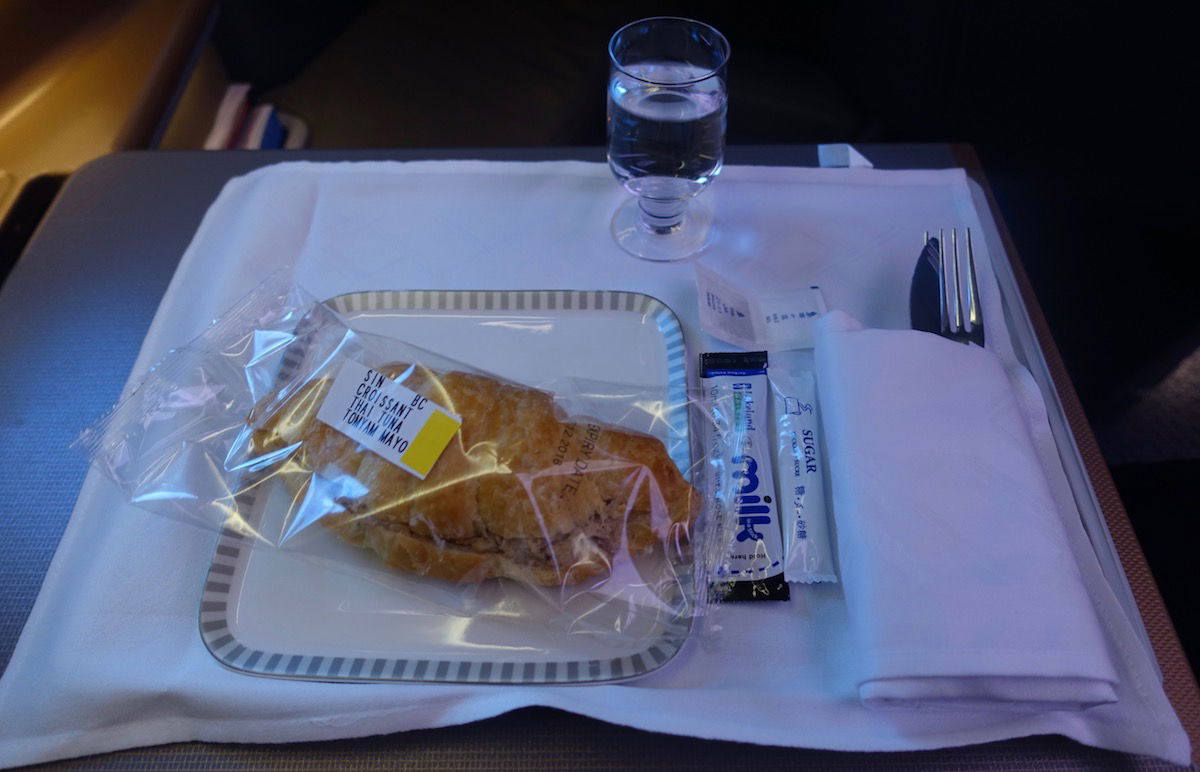 Currently the shortest operating Airbus A380 flight is an Emirates service from Dubai to Jeddah, a 1,057 mile journey taking 3 hours.
Emirates has previously operated its A380s from Dubai to Doha, a 1 hour 20 minute journey clocking in at 235 miles, and has also flown the aircraft between Dubai and Muscat (211 miles).
This new temporary SIA service from Singapore to Kuala Lumpur takes 1 hour and covers only 184 miles, though it's not the airline's shortest flight. That accolade will go to the upcoming seasonal Vancouver – Seattle hop from December this year – just 127 miles.
Two-class service, but you can sit in Premium Economy
Singapore Airlines is not selling its Suites or Premium Economy Class cabins on these short Kuala Lumpur A380 flights, in the same way it does not offer the Premium Economy service on three-class Airbus A350s flying to KL and Jakarta.
Business Class is available though, which means the latest 2017 seat for those lucky enough to score the A380 on this short route in the coming weeks.
We've got a full review of the product on a Singapore – Sydney flight in 2018, though of course the service offered on the KL hop certainly won't match up!
Nonetheless, it's our favourite Business Class product in the SIA lineup.
PPS Club members flying in Economy Class on this route can select a seat in the Premium Economy Class cabin for free, while others are able to do so for an additional fee.
Non-status holders can sit in the Premium Economy cabin for an additional S$44.90, or S$64.10 for an extra legroom seat in that cabin, with the usual discounts then applied for Elite Silver and Elite Gold members.
SIA already operates this policy on its other Kuala Lumpur flights and Jakarta services using three-class A350s, however do remember that there is no service differentiation for those seated in the Premium Economy cabin.
KrisFlyer awards
These are the KrisFlyer award rates for the Singapore – Kuala Lumpur route.