Update 30th November: Opening hours for these lounges have now been confirmed.
Singapore Airlines is reopening its second and third SilverKris lounges outside Changi, with the airline confirming to Executive Traveller that eligible passengers departing from Sydney and Melbourne will be invited to the carrier's dedicated facilities from 1st November 2021.
This coincides with Australia's lifting of overseas travel restrictions for its citizens and permanent residents, who will be able to travel overseas and return (to Sydney and Melbourne initially) without undergoing any quarantine in Australia.
It also comes a week before Singapore adds Australia to its Vaccinated Travel Lane list, welcoming their citizens and permanent residents quarantine-free to the city from 8th November 2021. Reciprocation for vaccinated international travellers to visit Australia is expected in December.
The Sydney and Melbourne SilverKris lounges
Both of these lounges closed in late March 2020 as the COVID-19 outbreak took hold and most Australian flights were cancelled.
The Sydney lounge was the first to receive SIA's 'Home away from home' makeover in 2013, a concept by interior design firm ONG&ONG, though the Melbourne lounge is yet to receive its facelift.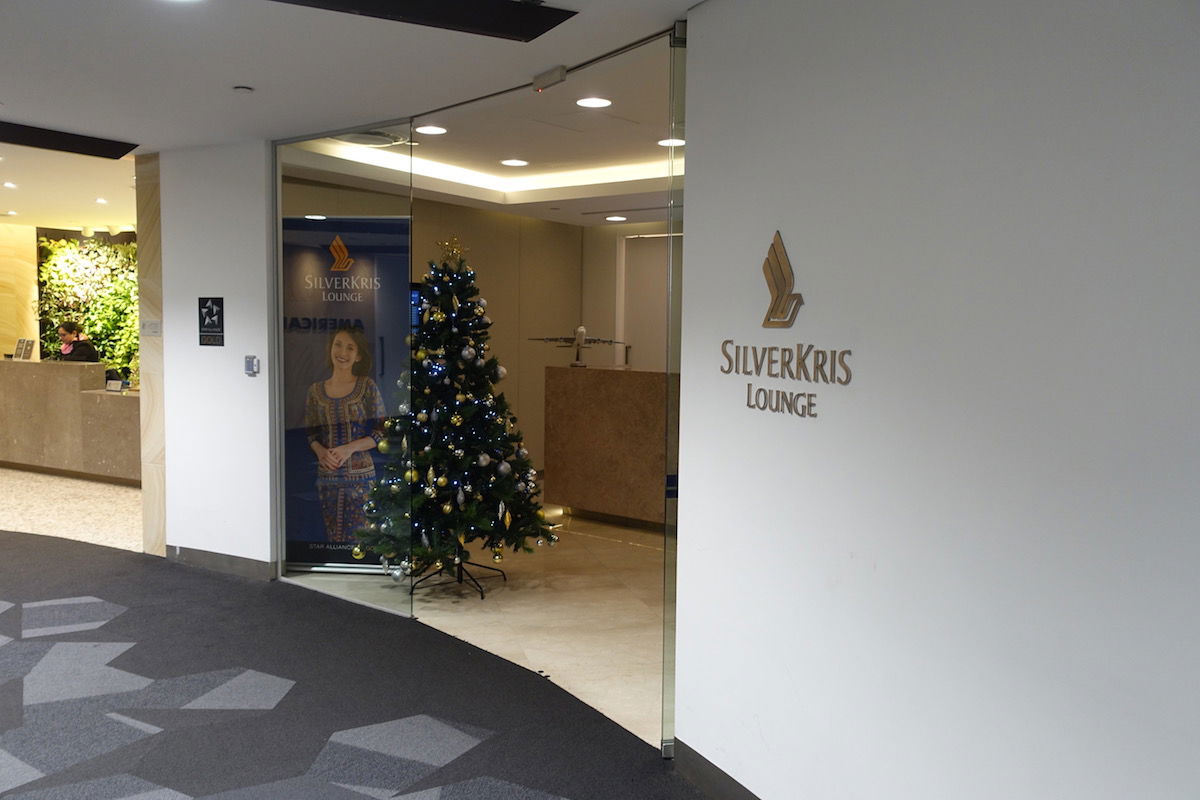 You'll find the lounges in the following locations:
Sydney: Terminal 1, Level 3
Melbourne: International T2 Satellite, Arrivals Level
Opening hours
SIA confirmed to Executive Traveller that the "soft opening" will initially be designed to coincide with the airline's own flights to Singapore.
That means we won't see the previous 5am – 7pm opening at the Sydney facility, for example.
Update: Opening hours are now confirmed, as follows.
Sydney
6am – 9am (Daily)
12pm – 7pm (Wed, Sat)
12pm – 9pm (Mon, Tue, Thu, Fri, Sun)
Melbourne
1.40pm – 4.40pm (Daily)
9.35pm – 00.35am (Daily)
In addition to serving SIA flights, these lounges welcome eligible travellers flying on fellow Star Alliance carriers, though the departure time of your flight will need to coincide with the limited opening hours, so there are very few options that fit for the time being.
Access
The following passengers are able to access the Sydney and Melbourne SilverKris lounges, when departing on a Singapore Airlines or Star Alliance member operated flight:
in Suites Class or First Class (+1 guest)
in Business Class (passenger only)
in Premium Economy or Economy class and holding KrisFlyer Elite Gold, PPS or PPS Solitaire status (+1 guest)
in Premium Economy or Economy class and holding Star Alliance Gold status (+1 guest)
in any class holding paid membership to United Club or Air Canada Maple Leaf Club Worldwide (+1 guest)
Additionally, only when flying on a Singapore Airlines flight:
Virgin Australia Velocity Platinum and Gold status members, in any cabin class (+1 guest)
Virgin Atlantic Flying Club Gold status members, in any cabin class (passenger only)
In all cases your guest (where permitted) must be travelling on a Singapore Airlines or Star Alliance member operated flight, with the exception of Virgin Australia Velocity members' guests, who must be travelling on a Singapore Airlines flight.
If your guest is flying on a Star Alliance member flight, you must be travelling on the same flight in order to invite them to join you in the lounge.
Access (First Class sections)
Both the Sydney and Melbourne SilverKris lounges have a dedicated section for First Class passengers, connected to the main lounge.
It's not clear whether these will also reopen in November, particularly in Melbourne where no First Class cabin will be offered until at least March 2022 under current plans.
If and when they are available, the following passengers are entitled to access the First Class section of the Sydney and Melbourne SilverKris lounges:
Singapore Airlines and Star Alliance First Class (or Suites) travellers
Solitaire PPS Club members travelling on Singapore Airlines
Some SKLs aren't coming back
In September 2020 we reported how three of SIA's 13 overseas SilverKris lounges would not be reopening after COVID-19, with the airline taking the decision to seek alternative arrangements for eligible passengers in Delhi, Kuala Lumpur and Adelaide.
Here's a summary of SIA's overseas SilverKris lounges, including which have been revamped with the latest design.
Older concept

'Home away from home' concept


Adelaide

Delhi

Kuala Lumpur

Melbourne

Perth

Taipei

Bangkok

Brisbane

Hong Kong

London

Manila

Seoul

Sydney
Singapore lounges
The temporary SilverKris lounge in Terminal 3 is currently the sole option for Singapore Airlines passengers departing Changi. It is operating from 5am to 2.30am each day.
We recently reviewed the facility, which will become the permanent KrisFlyer Gold lounge in the near future, once SIA's T3 lounge revamp project is finished.
In recent good news, the lounge is now also available to those in transit, provided their travel history only includes one or more of over 40 countries Singapore has deemed safe in its 'Category 1' or 'Category 2' assessment.
That means eligible passengers flying on the 'kangaroo route' from Sydney to London via Singapore will benefit from a lounge at every point of the journey.
Later this year we expect the first of three brand new Singapore Airlines lounges at Changi to open its doors, with the SilverKris Business Class facility set to be the first, including a tended bar on its list of enhancements.
In 2022 the curtain should come down on the revamped SilverKris First Class lounge and exclusive 'The Private Room', completing the S$50 million project.
With border restrictions gradually lifting across the world, Singapore Airlines is returning its passenger experience closer and closer to pre-pandemic levels.
Just in the last few months we've seen a reinstatement of First Class, a return of course-by-course dining including the 'Book the Cook' selection from four overseas airports, and an upgrade to vintage Champagne in Business Class.
These two new SilverKris lounge openings will time nicely with Australia reopening its borders next month, with limited operating hours initially for the airline's own services. Eligible VTL passengers will also benefit from 8th November 2021.
Sydney and Melbourne will join the London SilverKris lounge, which reopened its First and Business Class sections on 1st September 2021, as the second and third overseas facilities to reopen, with seven left to go.
Don't miss our recent guest review of the post-COVID experience at the Heathrow facility, which will likely be replicated closely at these Australian lounges.
(Cover Photo: Singapore Airlines)